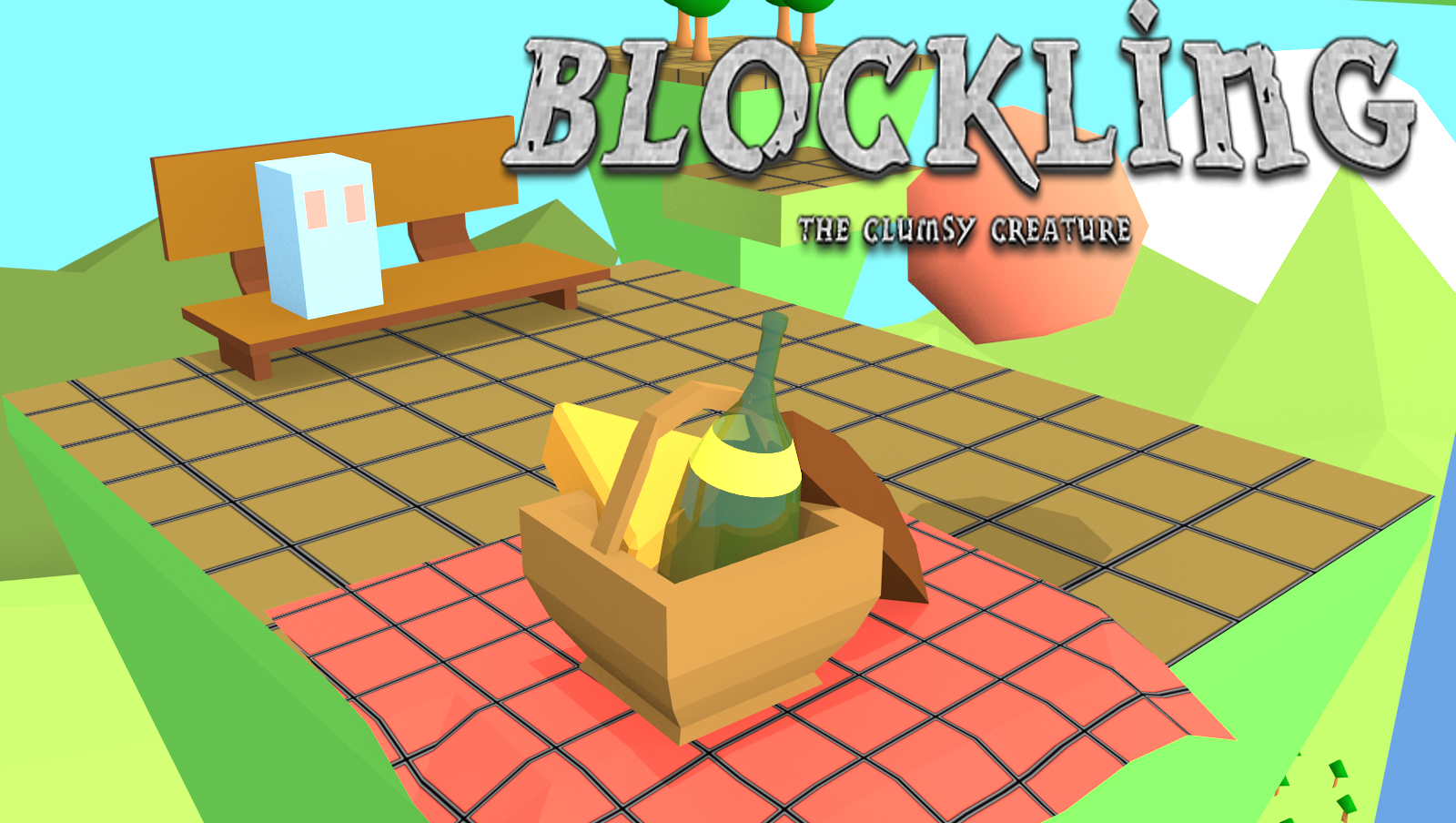 Blockling - the sweet clumsy creature
Welcome to the site of the blockling. The blockling is a sweet little creature. Help
the blockling to solve the curious levels. Please keep in mind, that "Blockling" is still in development. This game is a physic-based platformer, which enables, that the player can jump off high mountains with a great free-fall experience. The level-design contains great illusions. That means, that you have to think where you jump next. I hope you enjoy this little game.
Available Levels:
Level 1 (The great heights)
Level 2 (Windy plains)
...
Controls:
WASD: move
Mouse: turn around
F: transform into a statue.
SECRET ABILITY
SECRET ABILITY
Esc: quit game
Interested in seeing your low-poly game assets in "Blockling"? Just send them to me (Link?).
Your assets will appear in the game (maybe in different levels). Of course you will be credited.